Product Development Associate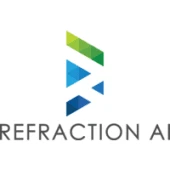 Refraction AI
Product
Ann Arbor, MI, USA
Posted on Tuesday, August 1, 2023
Refraction AI is on a mission to bring the future of last-mile delivery to life. With our fleet of REV-1 autonomous mobile delivery robots we are growing quickly, propelled by exciting advances in robotics technology, demographics, business models, social and regulatory policies. As consumer expectations and requirements change, so must the services and businesses that serve them. In a sector that is struggling to keep up due to legacy costs, dated infrastructure and poor integration, Refraction AI is a breath of fresh air, demonstrating what is possible with a little innovation, a dash of brilliance, and a whole lot of common sense. As we continue to improve our autonomy stack, we are looking for enthusiastic and reliable individuals to be the on the ground robot guardians, as a Product Development Associate, at our technology center in Ann Arbor, Michigan.

Our Product Development Associates participates in the on-going research and development of our products and services through directly monitoring robot operations, testing operating processes, diagnosing issues with the robot and customer experience, identifying possible solutions for product and experience design improvements, and providing F2F customer support and education as necessary for adoption of this trailblazing approach to last mile delivery. Essentially, you are tag teaming with the home base team as the on-the-ground eyes and ears of the robot, ensuring its effectiveness, safety and reliability.
What will you do:
Conduct field research by directly monitoring each delivery for safety, reliability, efficiency, and assessing opportunities for improvement in each of those areas.
Respond to robot or customer issues that may arise throughout the delivery from robot dispatch to return.
Provide F2F customer support and education as necessary to provide education on Robot usage, operations and Refraction AI's purpose.
Work collaboratively with the engineering team to monitor robot failures and assist with drafting standard operating procedures for failure diagnosis and resolution through data and experience contribution.
Collaborate with cross-functional teams like design engineering, software and product test engineering, and operations on journey mapping, experience design improvements and identifying business development opportunities.
Document findings and submit reports based on test observations, robot and customer experience monitoring, failure/bug identification.
Perform basic robot maintenance and cleaning as necessary to ensure performance readiness.
Assist the Product Development Manager with special projects and daily tasks as assigned.
What you must have:
High school diploma or GED
Valid driver's license
Ability to identify and convey product improvement opportunities through client and observable product experience feedback
Demonstrated problem solving skills, attention to detail
Solid written and verbal communication skills, presentation skills
Ability to take initiative and think creatively
High energy, enjoys a fast paced environment and being outdoors
Works well with uncertainty and ambiguity, in a start-up environment
A passion for working with new technologies
Nice to have:
Experience with basic data analysis (e.g. Microsoft Excel or Google Sheets
College degree
Prior hands-on project experience (e.g. have you built things for school projects or as a hobby?)