Production associate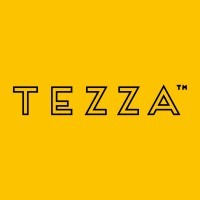 Tezza
Posted on Saturday, November 12, 2022
Summary
We're looking for a Production Associate to help us create a more sustainable food system. You want to churn out cheese wheels while helping to make our process more organized and efficient as we scale up production. And most importantly, you share our values. This position is based in Oakland, CA and offers competitive salary and equity.
About Tezza
Our food system represents a whopping 34% of global carbon emissions and is the primary driver of species extinction and deforestation. Within food, the biggest single problem is cows. Cows outweigh humans 🤯 and account for over 10% of carbon emissions. Dairy alone produces more carbon than all of aviation.
But the problem is that cows and their milk taste really good, and no amount of guilt will ever stop us from devouring them. The only solution is to create sustainable products that are better than cows on two factors: taste and cost.
Tezza is a public benefit corporation that discovers and designs microbial communities that transform inexpensive, sustainable plants into new categories of fermented foods. This approach allows us to create plant-based products that are absurdly delicious and cheaper than their animal-based counterparts. We are starting with the most resource-intensive and addictive dairy product: 🧀.
About the position
You will be working with us to accelerate the discovery of cultured foods. Some of your responsibilities will include:
Support the Cheesemaker with all production and sanitation efforts

Support the Cheesemaker in the development of, implementation of, and adherence to all SOPs

Maintain food safety and food quality by keeping work area sanitary and ensuring that all production records are completed

Inspects products to verify conformance to specifications

Supports in setup and adjustments to production equipment

This position is full time and not remote
Qualifications
Minimum of 3 years plant experience in food manufacturing

Experience leading and following SOPs

Proficient in Google Suite

Strong written and communication skills

Strong organization skills and attention to detail

Strong team player

Physical stamina and dexterity for manual work

A deeply held conviction in our mission and values
This position is a day shift Monday through Friday, but may sometimes require off-shift and/or weekend shifts.
What do you get out of it?
You'll work on global sustainability problems via a hands-on, tasty product

You'll get to wear many hats and learn what it takes to build an early-stage startup in sustainability and biotechnology

An opportunity to have a systemic impact on the food system

A chance to build the kind of place where you'd like to work
If interested, what should you do?
First, learn about our values, culture, hiring process, and benefits here.
To apply, please email join@tezzafoods.com with a resume and responses to the following prompts (a conversational, unpolished tone is fine):
What motivates you right now? What about for the long term? And most importantly, why?

What are the most important things that you are striving to improve in yourself? What are you doing to work on them?
Tezza is an equal opportunity employer. We do not discriminate on the basis of race, religion, color, national origin, gender, sexual orientation, age, marital status, veteran status or disability status. But we acknowledge that we are flawed humans within a flawed society. We do our best and apologize and learn when that's not enough.